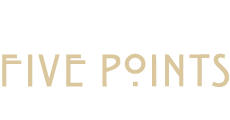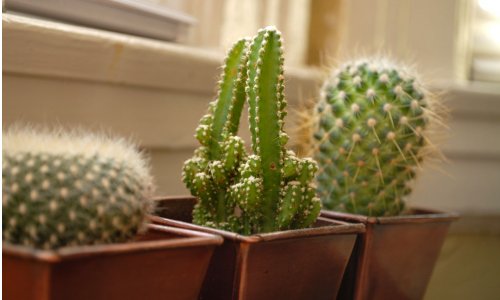 2.7.2018
Top 5 Plants for Your Valdosta, GA Apartment Home
When considering how to decorate your Valdosta apartment home, it can be hard to find plants that accommodate both limited space and light. Indoor plants can have many benefits from adding to the décor to cleaning the air. If you want to add a more welcoming and lively vibe to your home, check out these 5 plants.
Pothos
The pothos is a leafy green plant that will add a lovely accent to your home. Aside from the décor benefits, the pothos plant also cleans the air by absorbing and taking toxins from common household items. They can survive in almost all types of lighting.
Snake Plant
For those without a green thumb, snake plants might be a great fit as they are the hardest plant to kill. They can survive many weeks of less care without losing their shape or color. They require low light and water and clean the air by removing toxins.
Peace Lily
The peace Lilly is perfect for settings with very low light. They only require being watered once a week so it's perfect for anyone's busy lifestyle – like Valdosta State University students, SGMC team members or Moody Air Force Base military personnel.
Cactus
The cactus is the most interesting plant to add your apartment home. They're fun and the best choice for non-garden environments. They don't need direct sunlight, but do need to be in an area near some natural light. They only require watering once a week when growing, but can go much longer without it after that.
Aloe Vera
The aloe vera plant is a very funky and interesting plant with the added benefit of medicinal uses. The aloe inside the plant can be used on burns and scrapes as instant medication. Although it does need regular watering, it is also very important that the soil is able to dry completely making it the perfect plant for someone who travels regularly or leads a very busy lifestyle.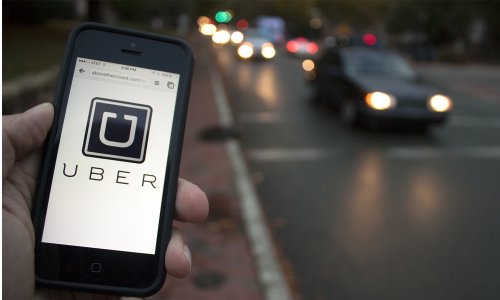 5 Reasons to Ditch Taxis and Start Riding Uber Now!
There is a good chance that you have heard of Uber from your friends or on social media/the news. But for those of you who have not, Uber is a car service that you can request from the convenience of your smart phone or watch. With a touch of a button you can pick your car class, hire a private driver and have him or her take you to your Valdosta-area destination. Typically, your driver will arrive in minutes. You can even watch on the app as your driver is in route to pick you up. Also, if you need some extra cash in your pocket you can sign up to drive for Uber in your down time. It's a good opportunity to make some really great money on the side!
1.
Be your own boss.
For those who are interested in picking up some extra money, Uber allows you create your own schedule. You can take on fares as you wish. On average drivers have the ability to earn up to $20.00 an hour and even $30.00 in larger cities such as Atlanta. You'll have the chance to talk with your riders and get to know people in the area like VSU Students, members of the military stationed at Moody Air Force Base and other Valdosta residents.
2.
Split Fare.
Picture this, you and a group of friends are looking to enjoy a night out on the town in Downtown Valdosta, Georgia. Once all the fun is coming to an end, it's time to request and pay your Uber driver. Instead of fumbling through cash, split fare will allow you to divide up the total fare amount between you and your friends credit cards through the apps Split Share option.
3.
Ride in style.
With Uber you can pick between UberX, UberXL, UberSelect and UberBlack. If you are on a budget, UberX is the cheapest service and can hold up to four passengers. UberXL can hold up to 6 passengers. Or, if you are looking to splurge, you can do either UberSelect or UberBlack which are on the higher end of Uber service such as BMW, Mercedes or Audi.
4.
No hidden costs.
Great transparency. When you schedule your Uber, it will estimate your total cost for your trip. Another awesome tip is…. there is none. Your tip is included in the fare. This way you will know exactly what you will pay. For example, you are leaving The Residences at Five Points and going to The Bleu Café in Downtown Valdosta. You should know the cost of your fare once you put in your Uber request. Now that you know the cost, you can really treat yourself at dinner.
5.
Reliability.
When you call a cab someone usually tells you "your cab will arrive in 10 minutes" and 20 minutes later you're still waiting for that cab driver to show up. Uber will allow you to pinpoint exactly where your driver is so you can plan your trip more accurately. If you really want to avoid setbacks, Uber is the way to go.
If these 5 reasons aren't enough to make you buy into the Uber craze just yet, try it out today and see for yourself! After your first ride, we bet you'll have more than 5 reasons why you will never use a taxi service again.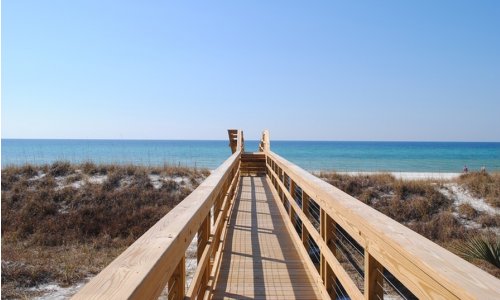 Traveling on a Budget with Airbnb
Who doesn't love a vacation that won't break the bank? If you are in still in school full time or a young professional just starting out, money isn't something you typically have a lot of to spend on a lavish vacation.

Looking at expenses, hotels can be the bank-breaker for many. Did you know that there is now a service that allows you to rent other people's home for a getaway anywhere in the US and beyond, typically for much lower rates than hotels? As Airbnb's campaign slogan says "Don't go there. Live there." Renting someone else's home during a vacation not only has the pricing benefits, it changes the entire experience of your trip.

Check out the top 5 reasons why you should plan your next vacation using Airbnb:

Flexibility: It's great to have the option to show up when you want and leave when you want. Hotels want you to arrive and leave by a certain time, which can be frustrating when traveling because let's be honest, life happens. You can arrive earlier than expected and have to wait to check in or if you arrive too late your reservation may be cancelled. Imagine this: You are a Valdosta State University student that's been studying so hard and looking forward to your vacation all semester- how upset would you be if they cancelled your reservation because you arrived later than expected? Airbnb is the way to go.

Location: Since Valdosta is so close to the beach, why not rent a house using Airbnb for a few days? You can pick exactly where you want to stay based on the houses available. Beachfront, city, rural area? The option is completely up to you!

Space: Using Airbnb you and your friends can have the space you want, at a price you all can afford. No more limited hotel space! Say goodbye to $200+ a night for a hotel room on top of sharing a room and bathroom. Why not book a 1,000 square foot home so everyone can have their personal space? Airbnb puts hotels out of business when it comes to space.

Price: In most cases you are going to get a better value for your money when comparing it to hotels in your desired location. Typically, you can find an Airbnb at a much cheaper price. College students and young professionals should be able to relate to this! Why spend more on less when you can spend less on more!

Amenities: So what if you don't get a complete breakfast with your Airbnb rental, that gourmet kitchen will allow you to whip up whatever your heart desires. You could also have a private pool, hot tub, game room just to name a few.

Here at The Residences at Five Points, we value luxury, location, and lifestyle which is why he highly recommend Airbnb for your next vacation. If you're looking for flexibility, location, space, price and amenities in your home as well as your getaways, we can offer that and so much more! Give us a call at (888) 870-6677 or apply online today.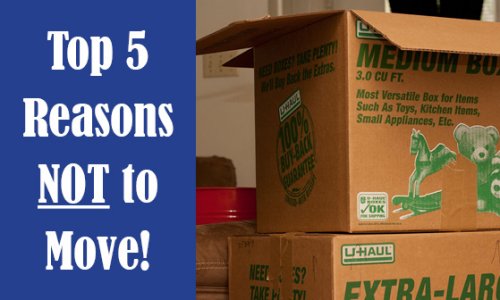 1. You've just finished training your roommates. They've successfully learned to do their dishes, get their shoes out of the way, and leave the remote control on the table where you can find it. Now you've got new roommates and you have to start ALL over! You wonder to yourself what kind of treats this new roommate can be swayed with...
2. Craiglist may truly be the creepiest place in the world to find a roommate. Everybody can be normal when they describe themselves in four sentences...
3. IKEA furniture is evil. Somehow you managed to decipher the hieroglyphics that came with the bookcase that folds into a bed. You also, however, forgot that you'll need to take this monster apart one day to move it...You secretly wonder how much a sledge hammer costs to rent.
4. Paper cuts are for amateurs, you've moved on to cardboard cuts and you now need to invest in a steam cleaner to fix the carpet that is now stained red.
5. ALL of your friends are busy at the same time! You've planned, everything is set and with your closest five friends you can have this done in no time, right? Wrong. Of your closest five friends, two of them have just come down with a 24 hour virus you've never heard of, 1 of them forgot about a term paper they have to finish for a class they never took and the other two dropped their phones in the exact same pool...

Long story made short, moving is over rated. We love having you here! Renew your lease today, prop your feet up on YOUR coffee table and enjoy the thought that the only thing you have to do is come up with a good excuse as to why you can't help your friends move this semester!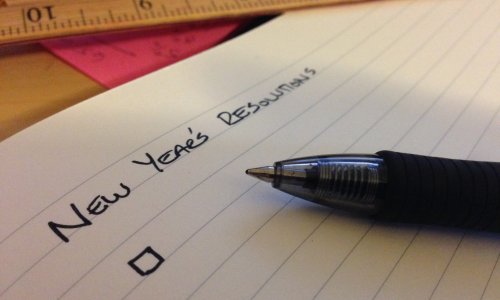 Keeping your New Year's Resolution just became
a LOT easier!

The most popular New Year's Resolutions always seem to fall into the same categories: fitness (go to the gym), health (lay off the pizza & beer) and money (stop spending so much money on pizza & beer). Day 1 starts strong – you hit the elliptical at the gym and you enjoy the world's worst protein shake to show your resolve, because this year is going to be different! You get back into the groove as classes start and your love/hate relationship with the snooze button blossoms once more. You're almost through your first week of the new-you. You're tired from early mornings and the thought of another protein shake is enough to halt the process altogether. But wait, your old friend The Weekend is finally here! And with him, he's brought the rest of the gang – parties, beer and junk food!

Just like that, your New Year's Resolution and the "new you" are in serious jeopardy of being filed into the "maybe next year" folder that keeps getting larger and dustier. You are right though, this year is going to be different! There are few simple steps you can take to drastically increase your odds of not just completing your resolution, but actually ENJOYING the process!
1. Write your goals down - it sounds simple, but you'll be amazed at how much clearer you are able to make your goals when you take the time to write them down. Be specific with what you want and it will make planning much easier to manage. Keep this in some place where you can see it often. Out of sight usually means out of mind, so if you keep it in front of you, you are that much more likely to accomplish your goals!
2. Break each goal down - trying to accomplish your resolution all at once can be a very intimidating idea. You wouldn't go out and run a marathon without working your way up to it, so don't take your New Year's Resolution that way. Outline the smaller steps that it's going to take to get to your goal and you'll be able to reward yourself along the way by checking off those smaller accomplishments!
3. Track your progress - take time each week to jot down what you've done in service of your goals. It's easy to be hard on yourself, especially when trying to accomplish something new. You'll be able to look back over your notes throughout the year and see, in your own writing, what you've been able to accomplish.
As it is with just about anything these days, if you need a little extra help there's always an app for that! Here's the top 8 apps to help get you to your goals in 2015 - Top 8!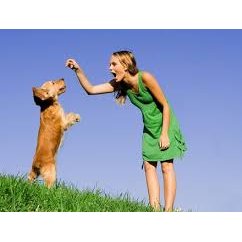 Yappy Hour in the Bark Park
Come socialize with US!
Please join us once a month in our bark park with your furry friends. We have a professional pet trainer that will be teaching tricks and discipline to the pets. Hot dogs will be served to humans and treats will be provided to our fur babies! Stay tuned for more information or give the office a call at 229.293.7317.